New Demos with form customization and DWM system shadow (

new in 3.X version

)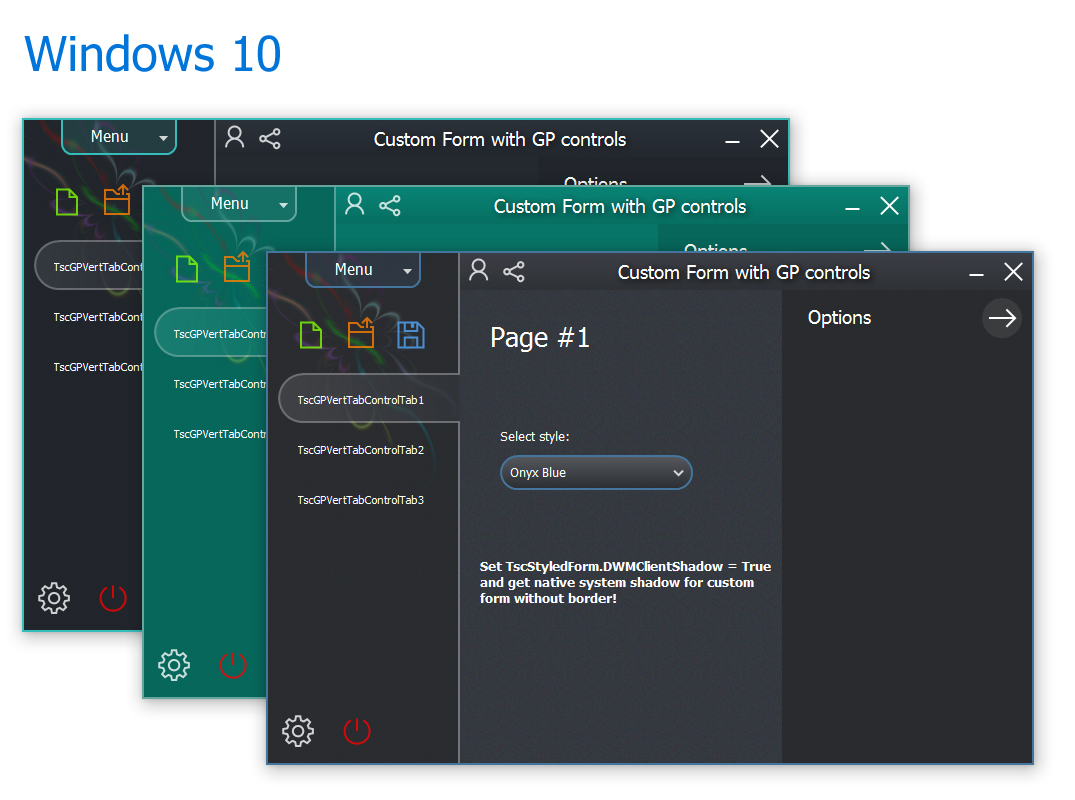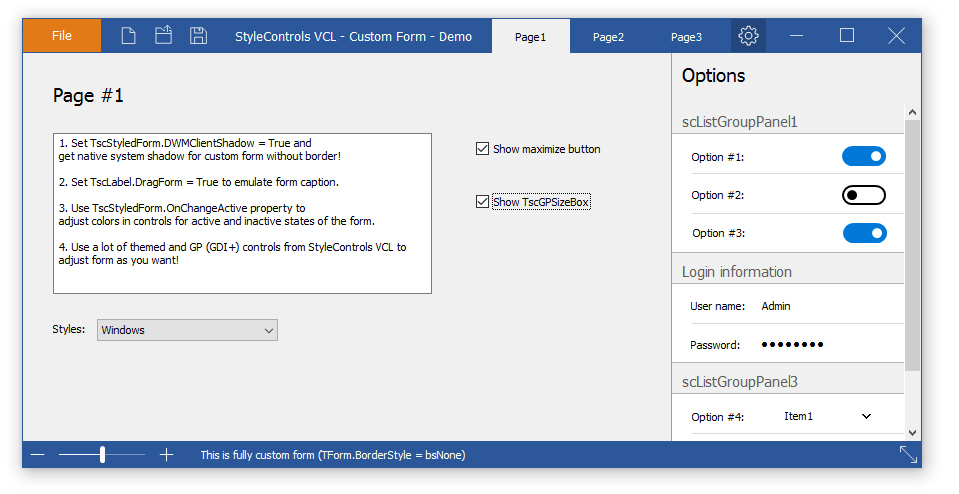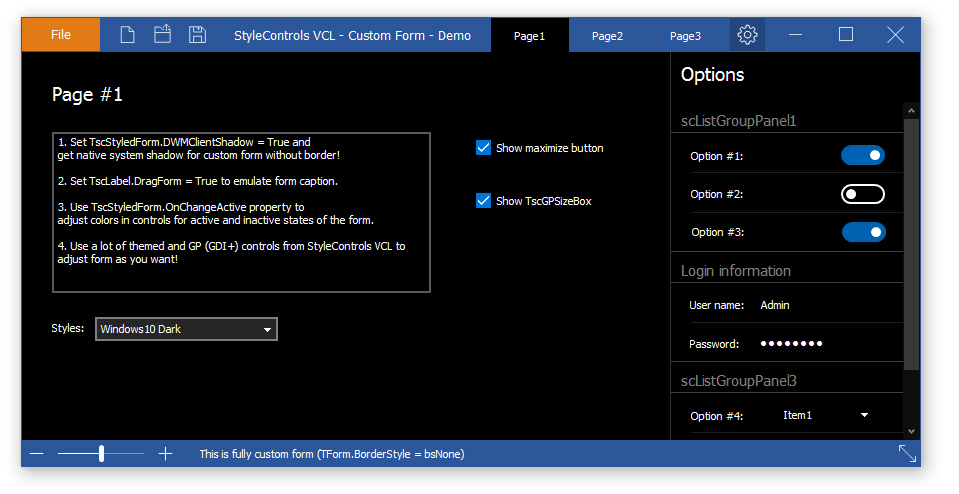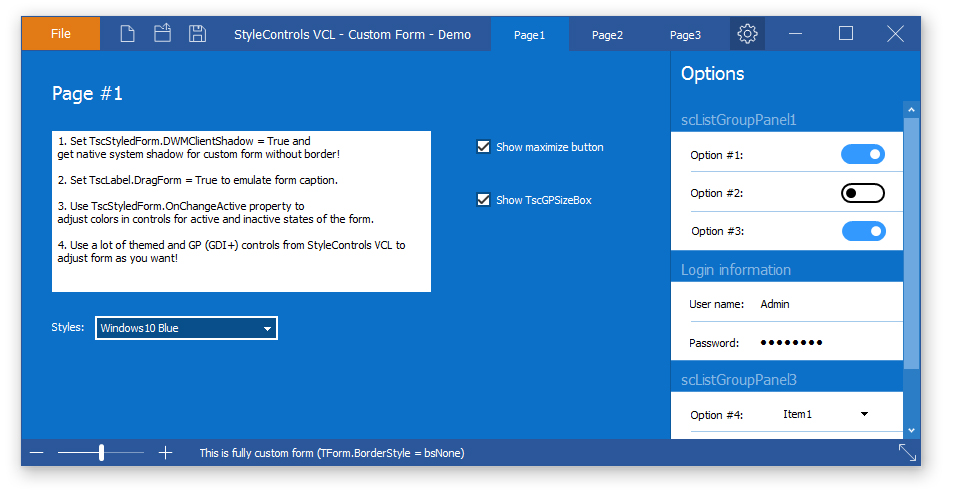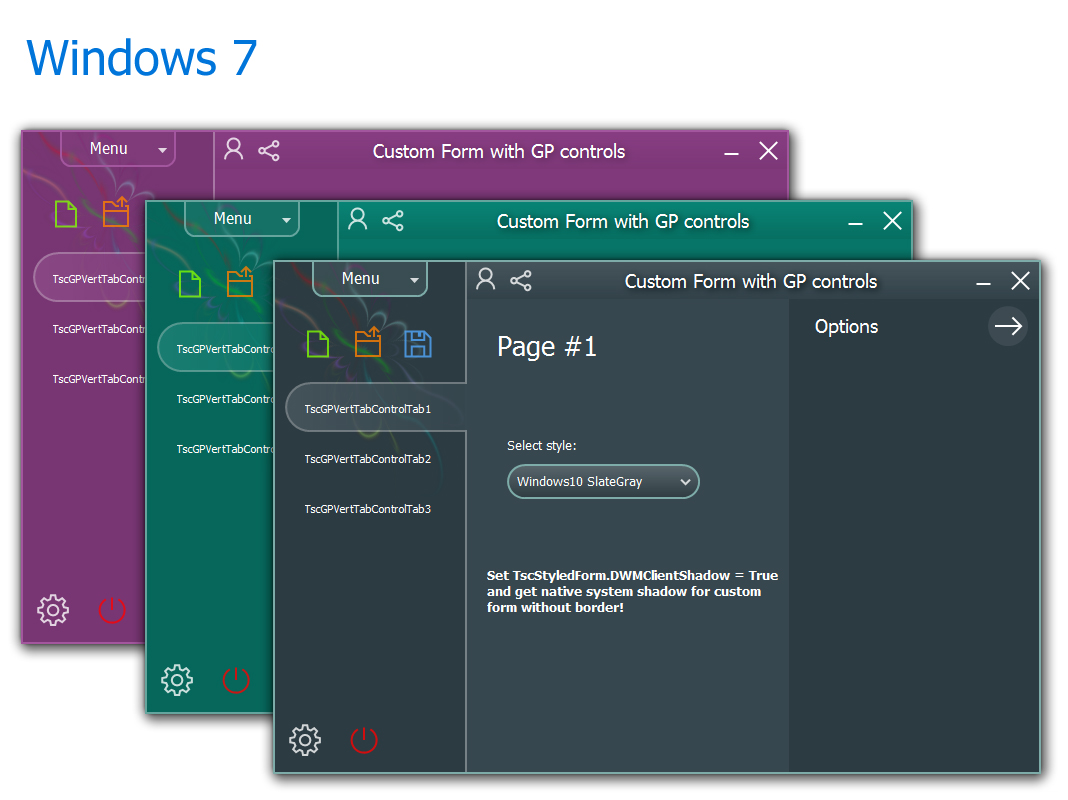 StyleControls VCL takes first steps on MacOS with CrossVCL! (

new in 3.X version

)
In new 3.66 version we added some changes in StyleControls to support CrossVCL (project in progress).
Now we have contacts with CrossVCL team and we hope that most of controls will work with this excelent tool!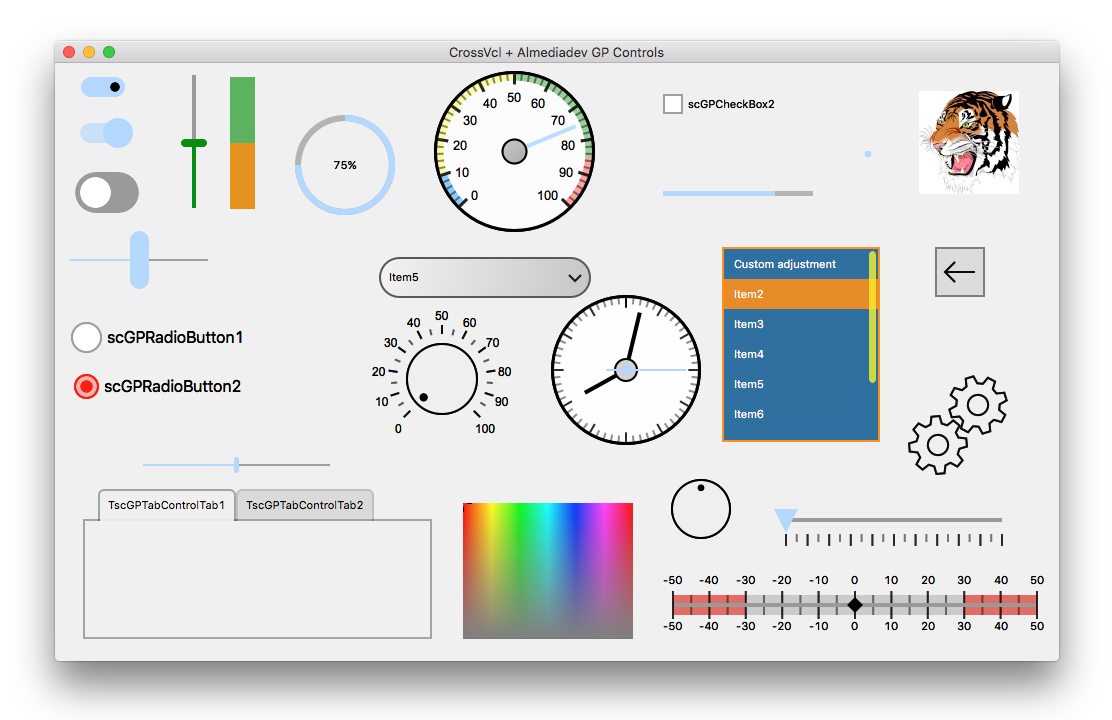 Collection of cool controls, which based on GDI+ vector graphic (

new in 3.X version

)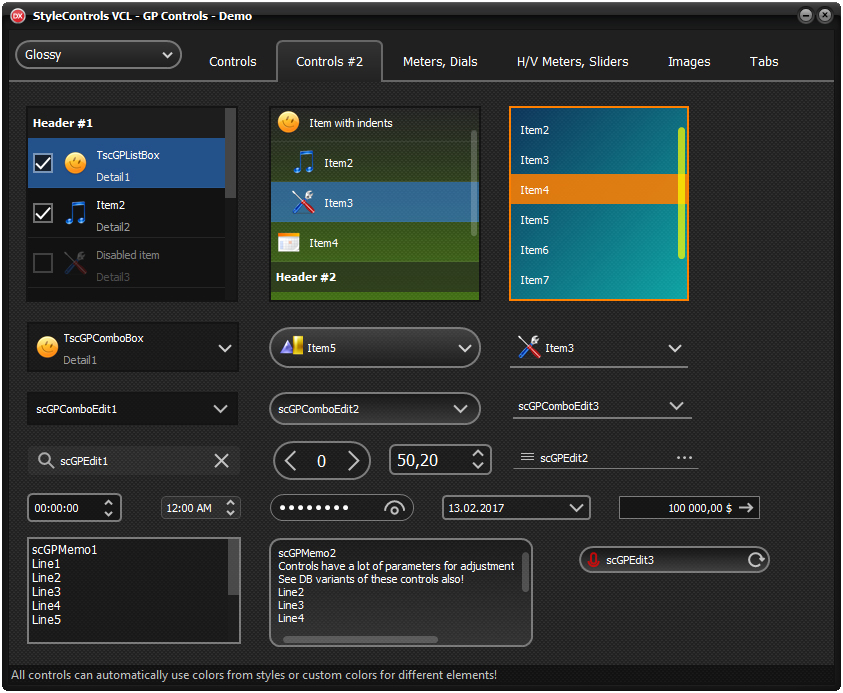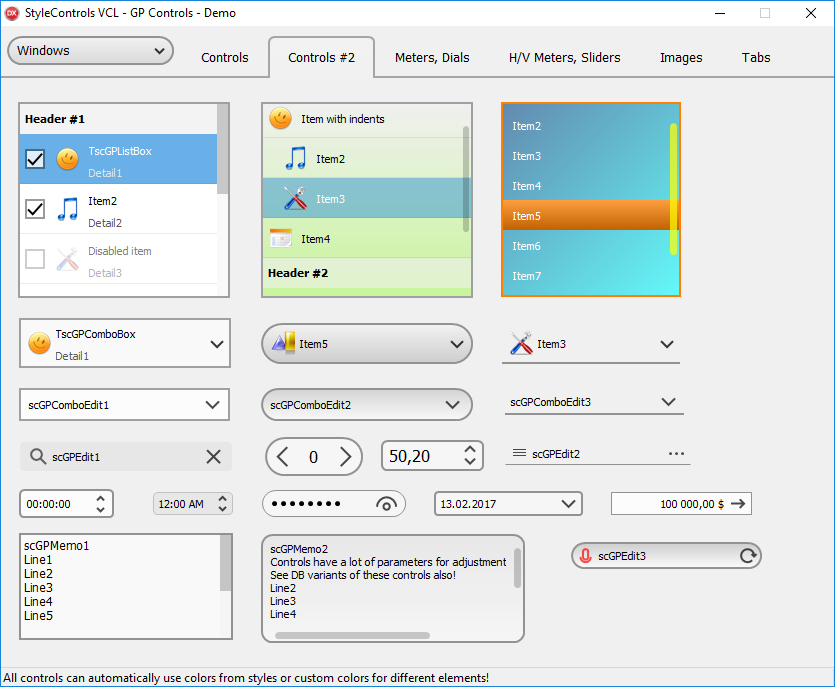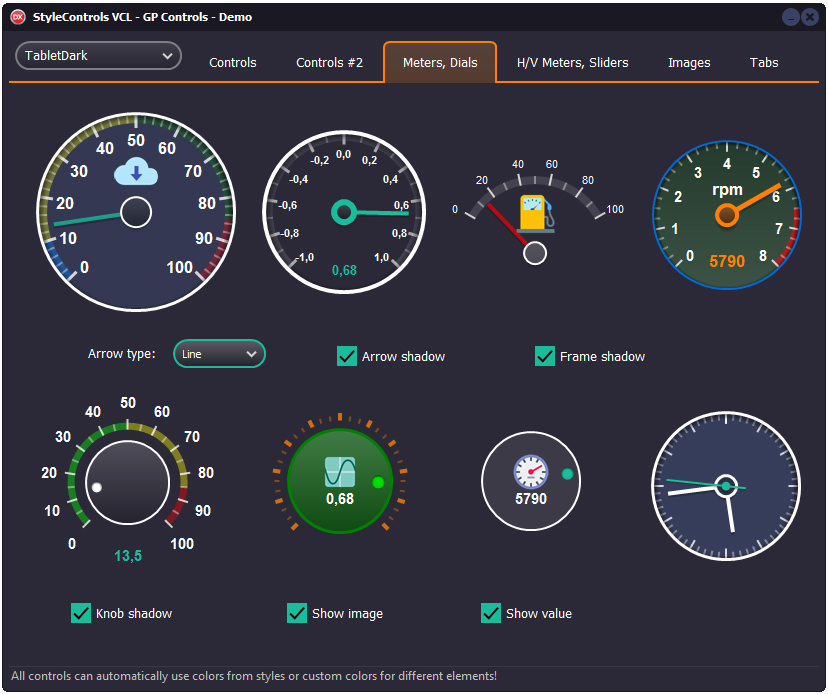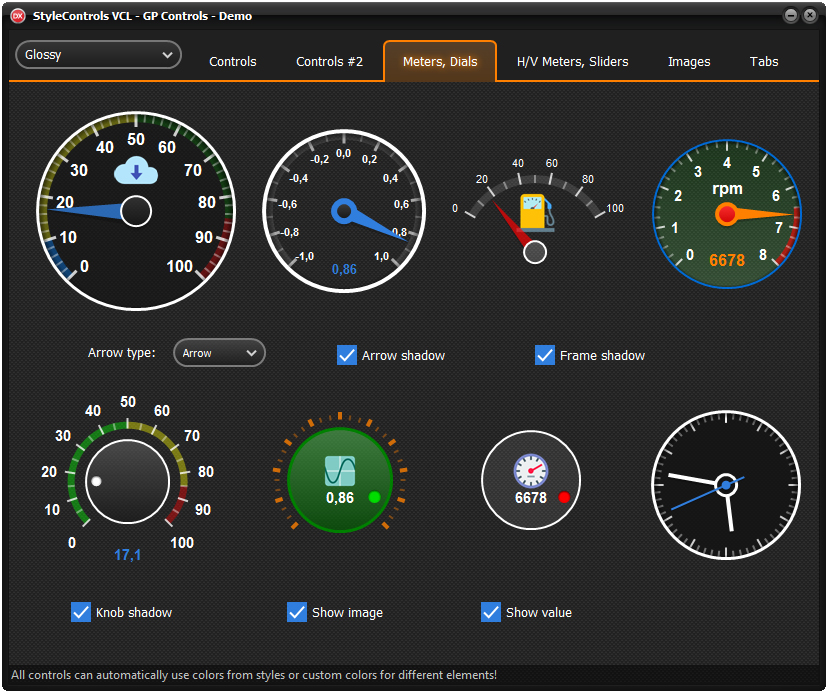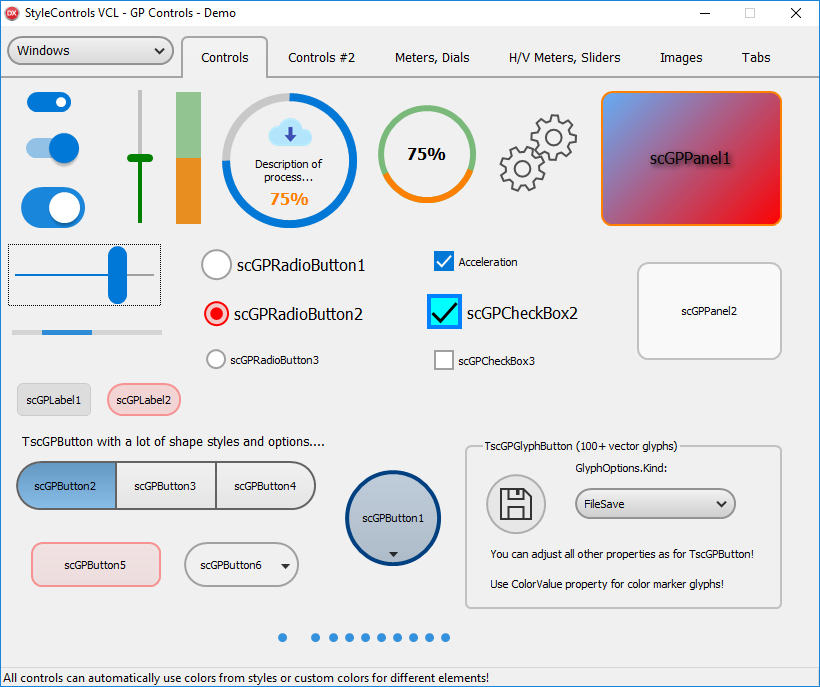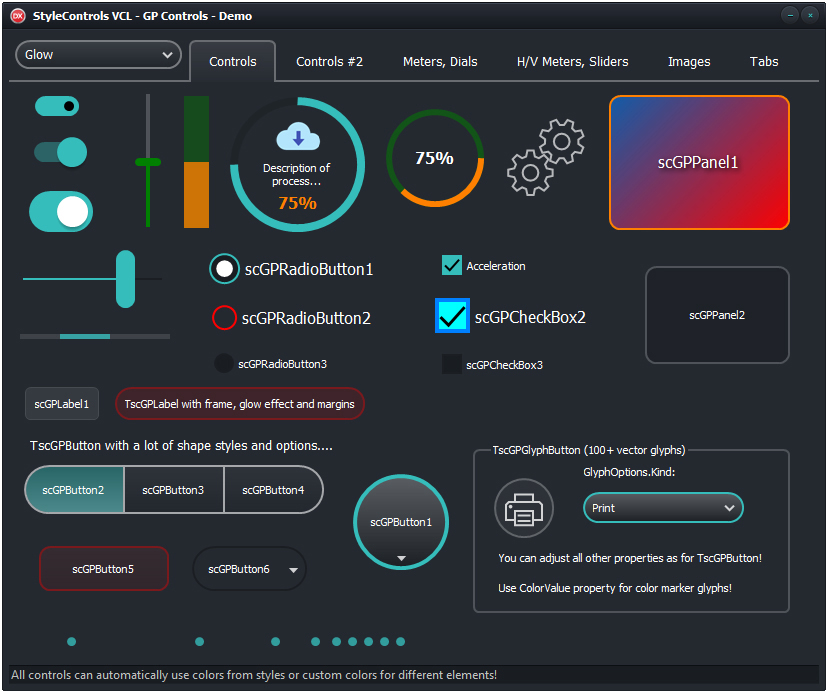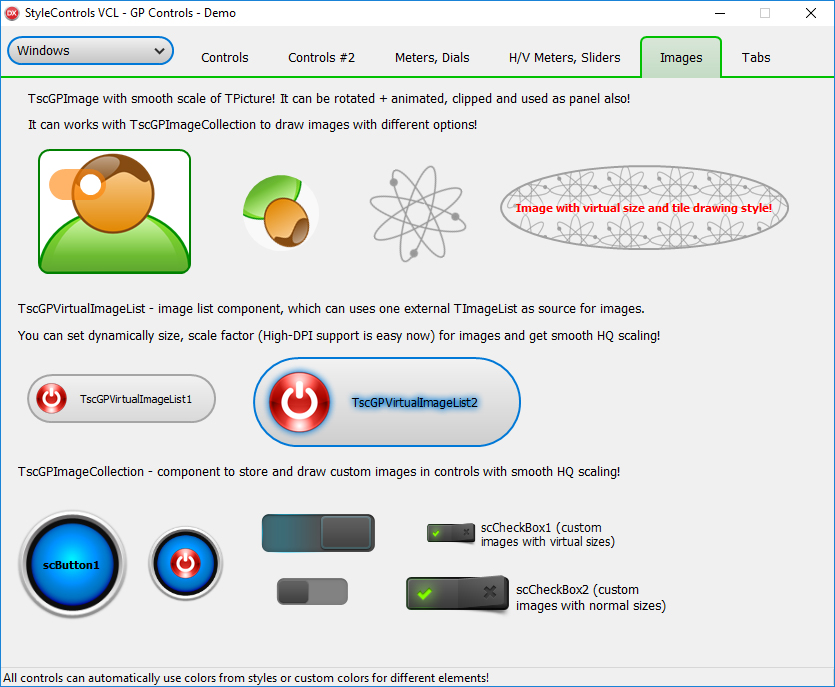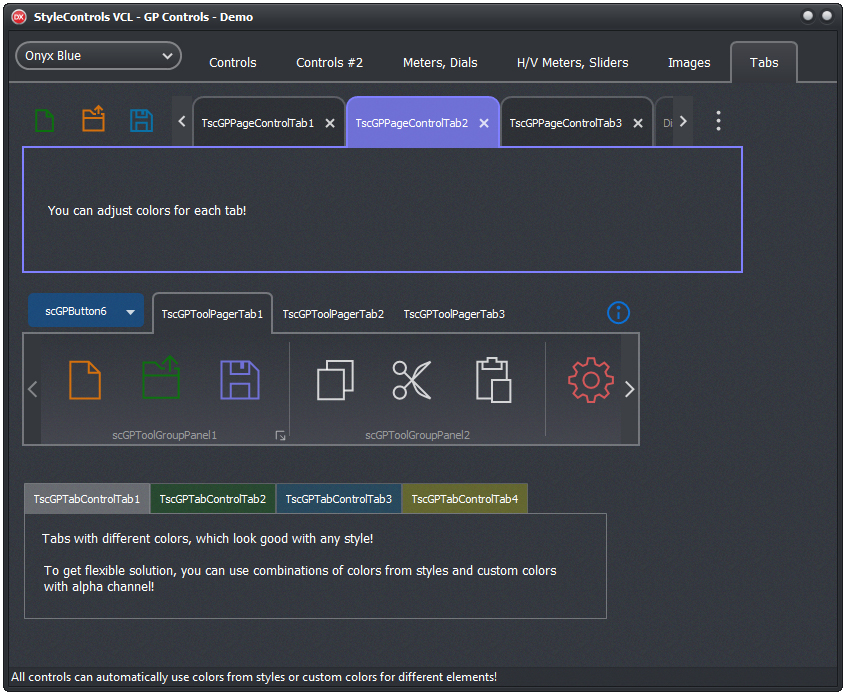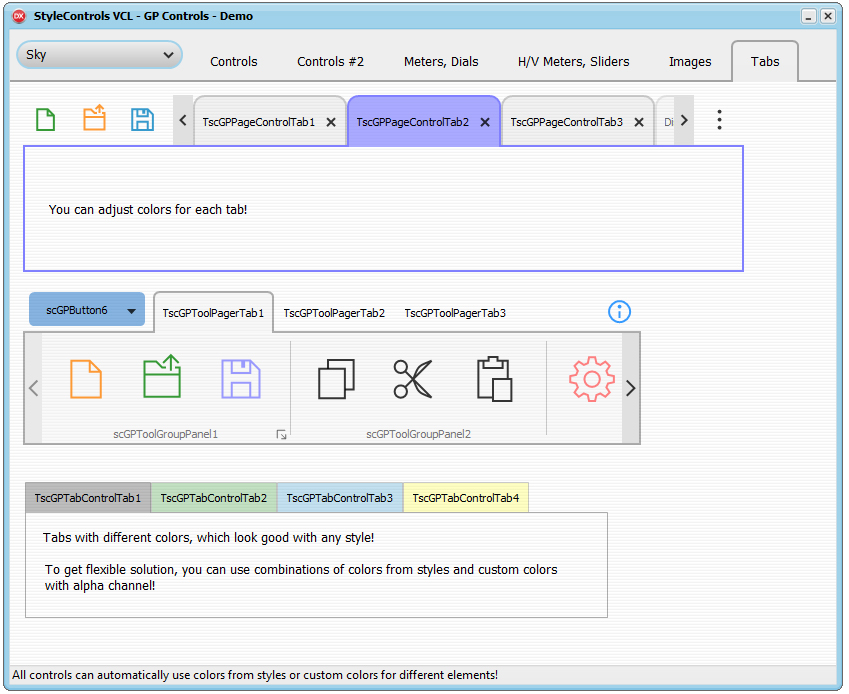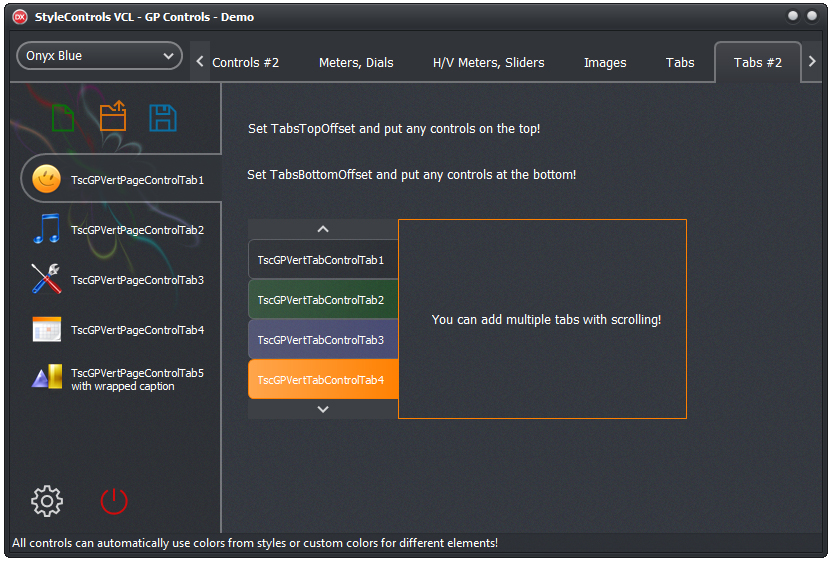 Support of 3D transition engine from ImageKit (TIKPageView control) +
smooth property animations (

new in 3.X version

)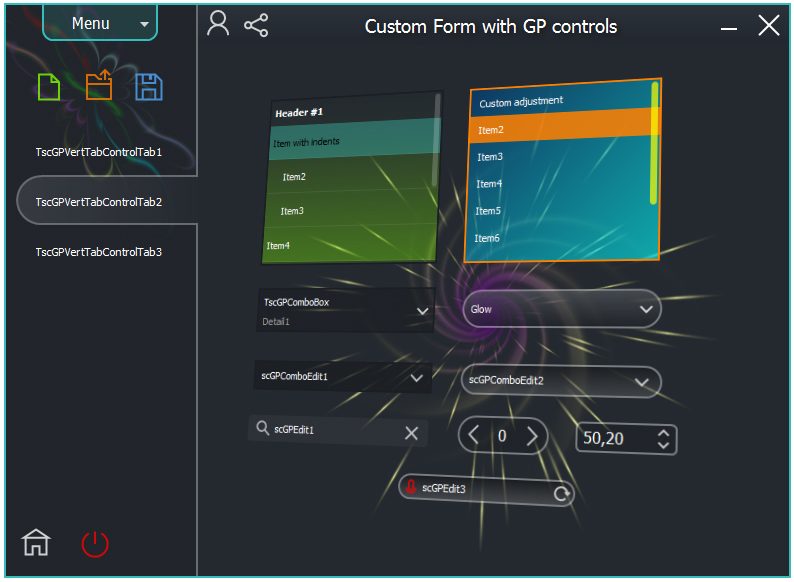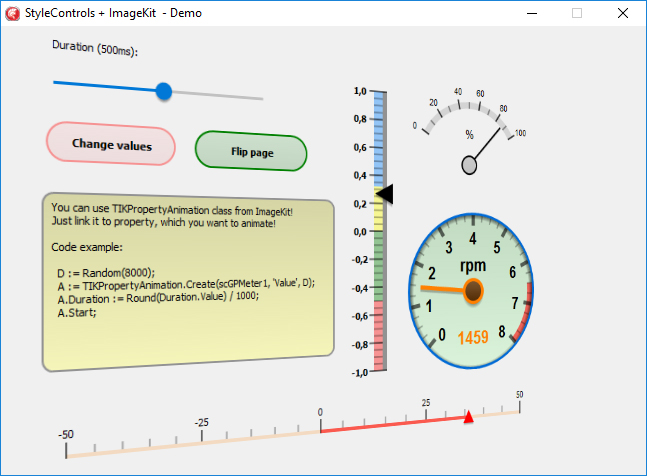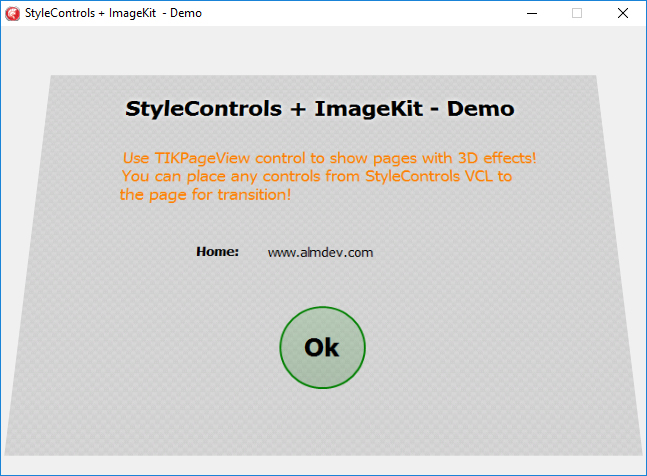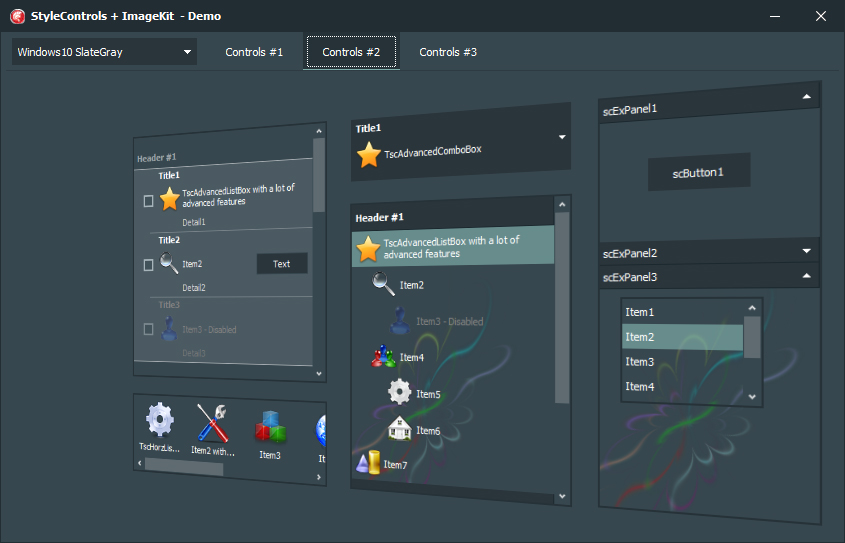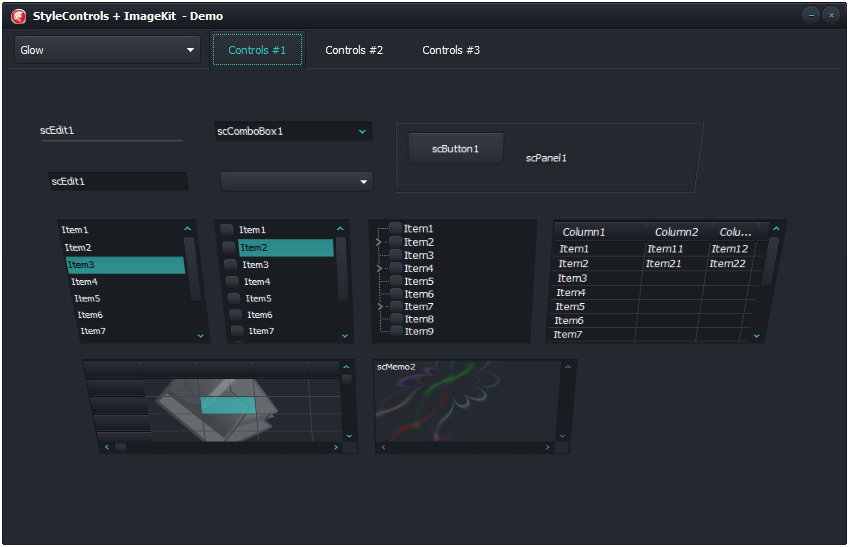 Support of transition engine from SmartEffects (

new in 3.X version

)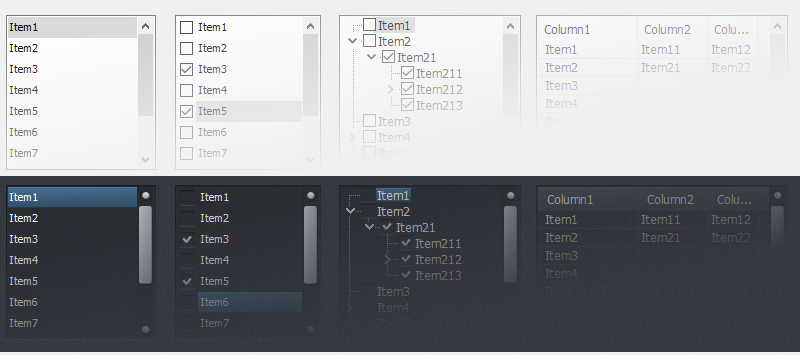 Blurred glass effect for form client (

new in 3.X version

)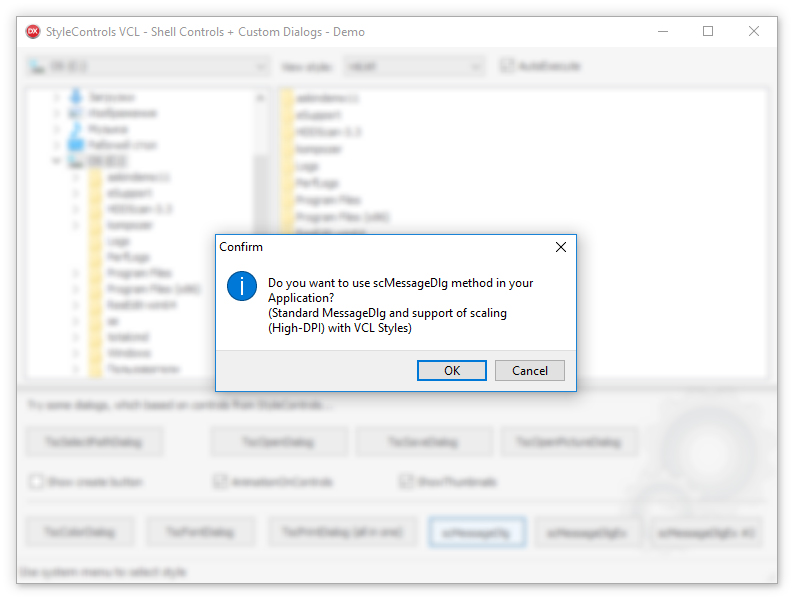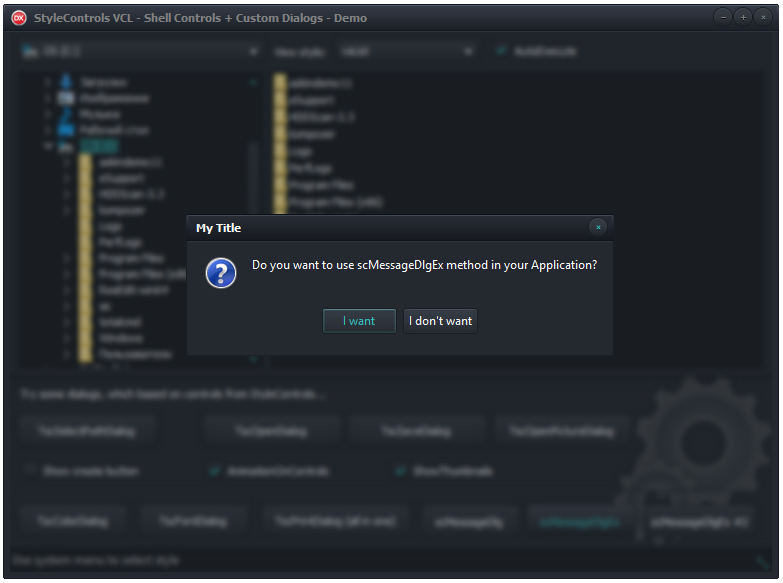 High-DPI (scaling) support for controls and forms, messages to any system scale factor (100% - 200% and more)
(auto adjust VCL Style elements)

Custom message with 150% scale (use scMessageDlg or scMessageDlgEx methods)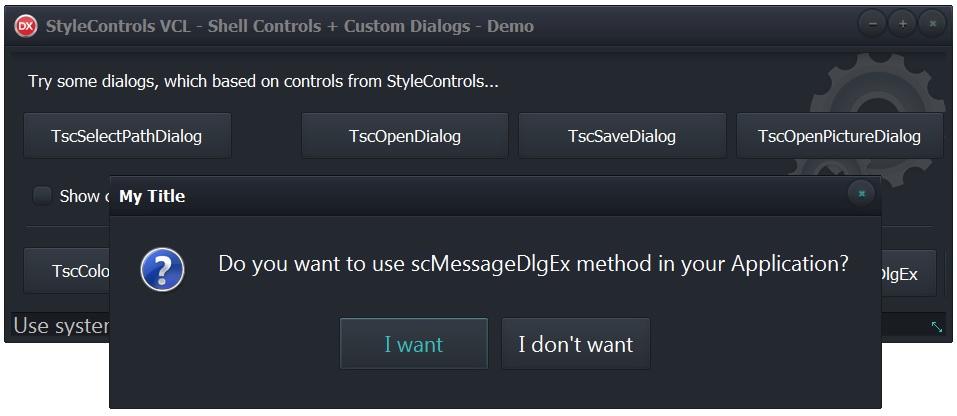 Windows 10 Modern UI Application (UWP design)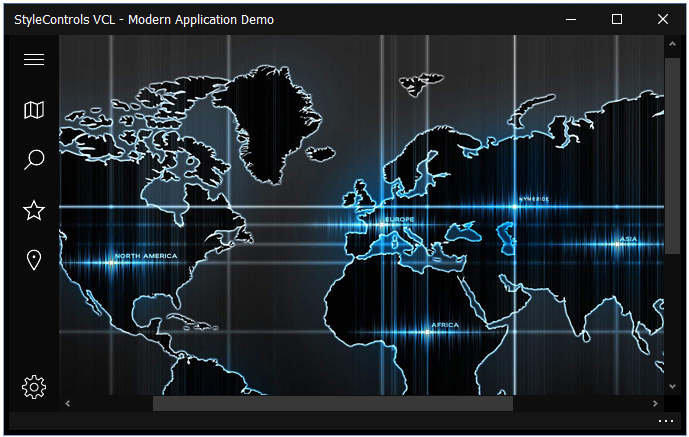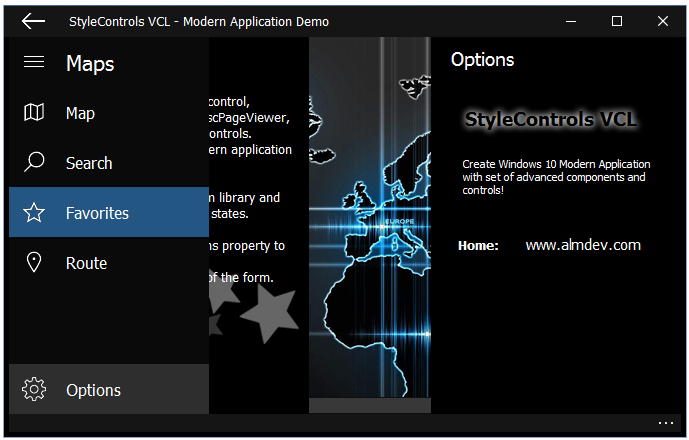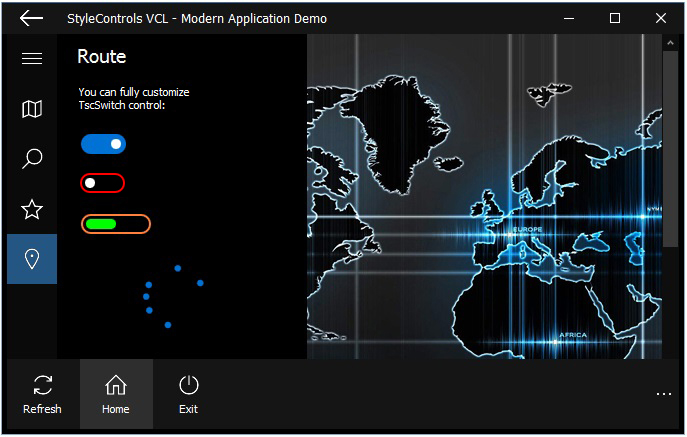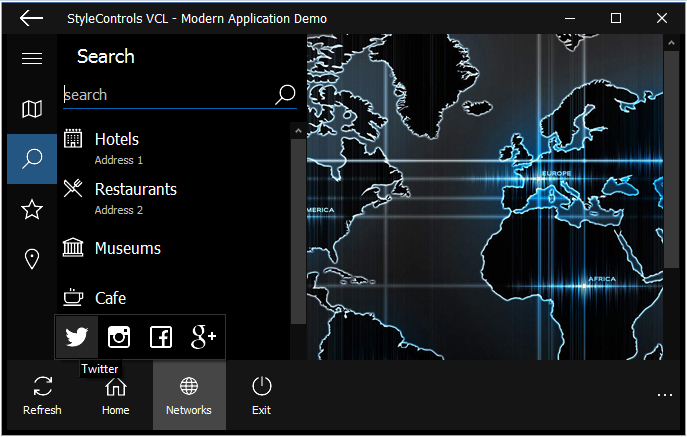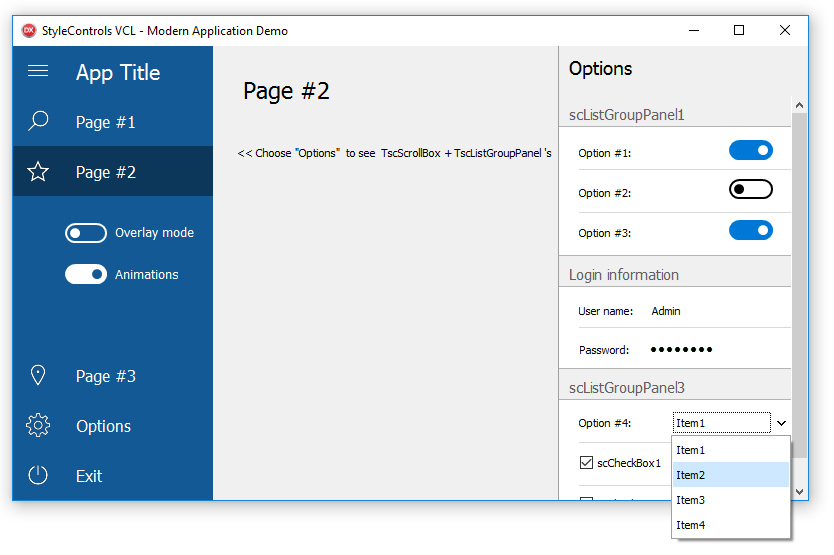 Form border with Buttons and Tabs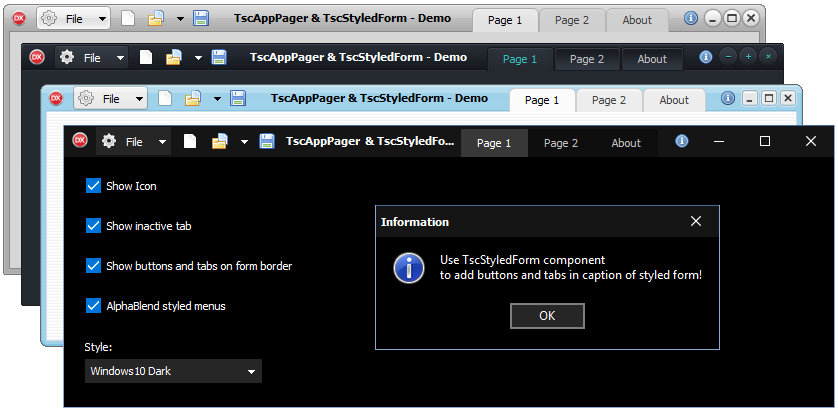 Ribbon UI Analogue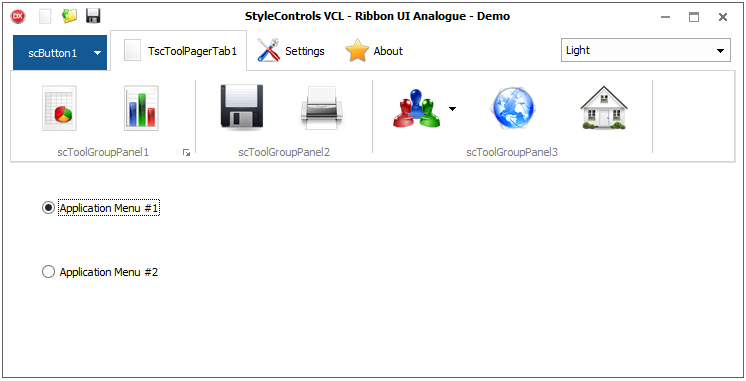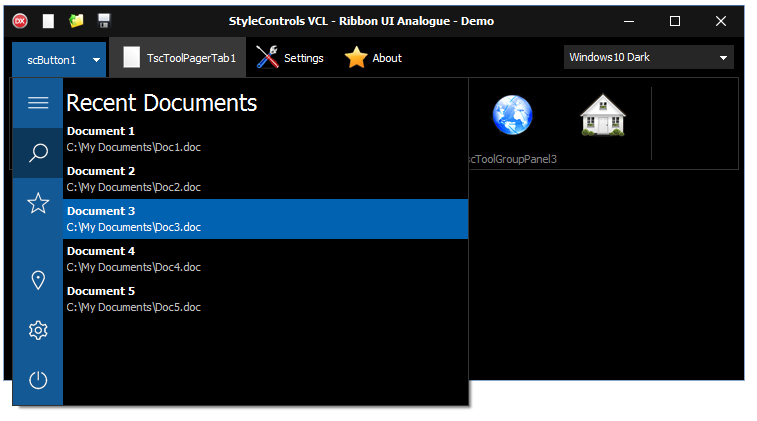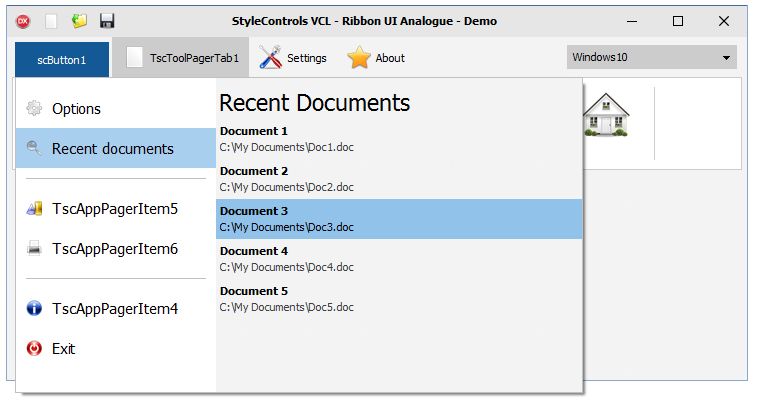 Menus with Alphablend, Wallpaper and Header support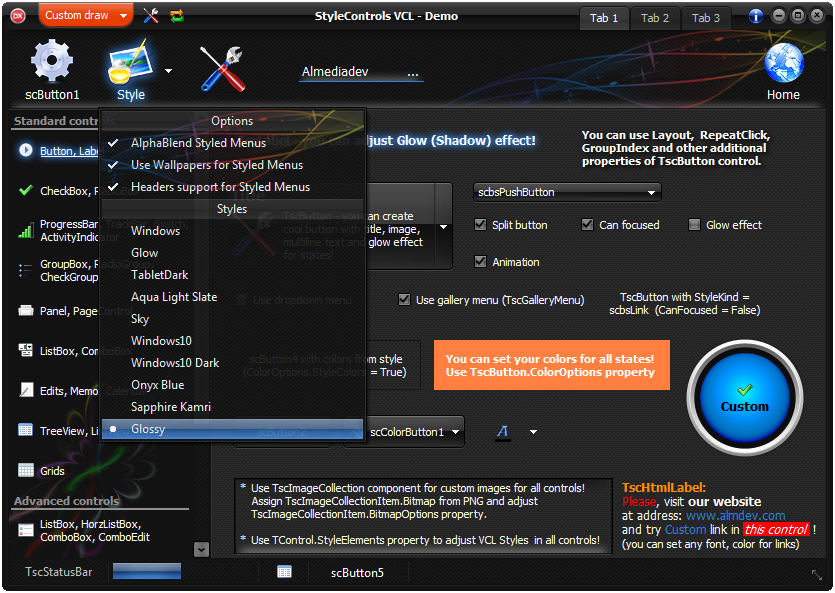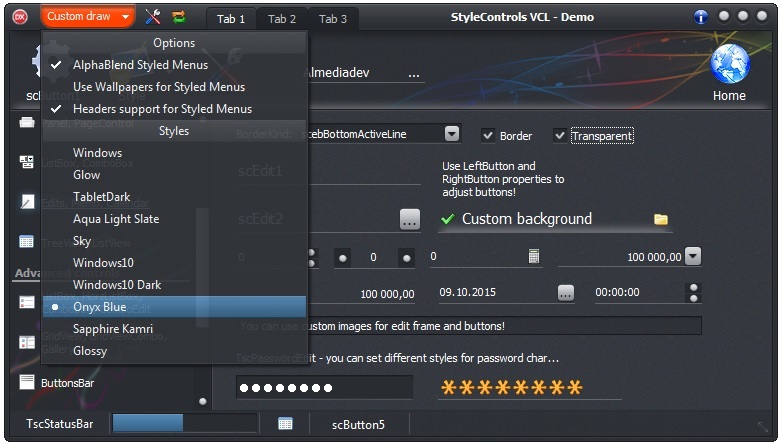 WebBrowser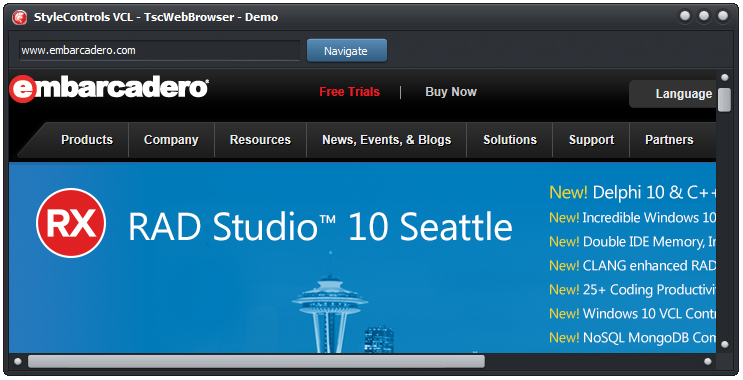 Custom dropdown (popup) forms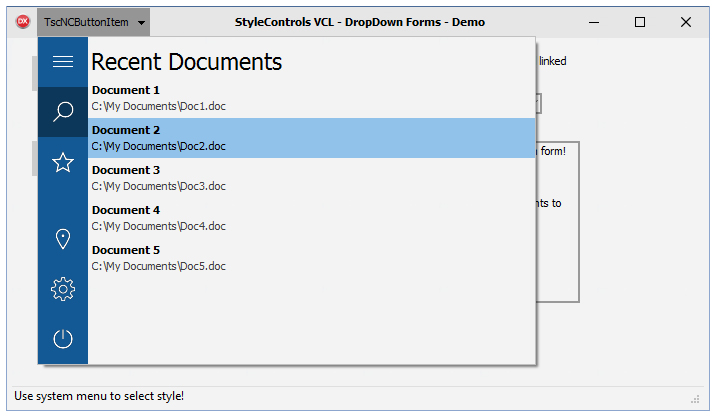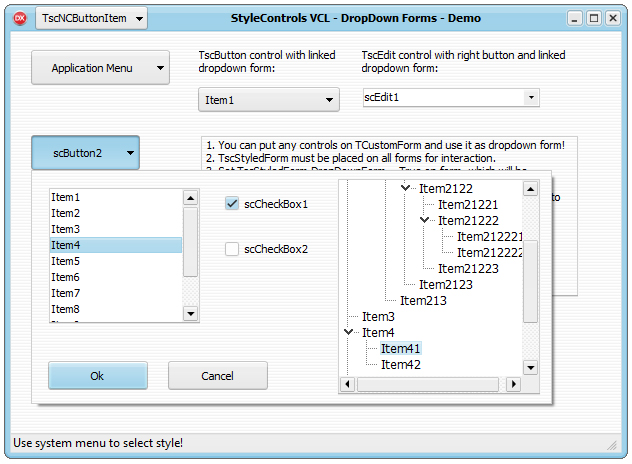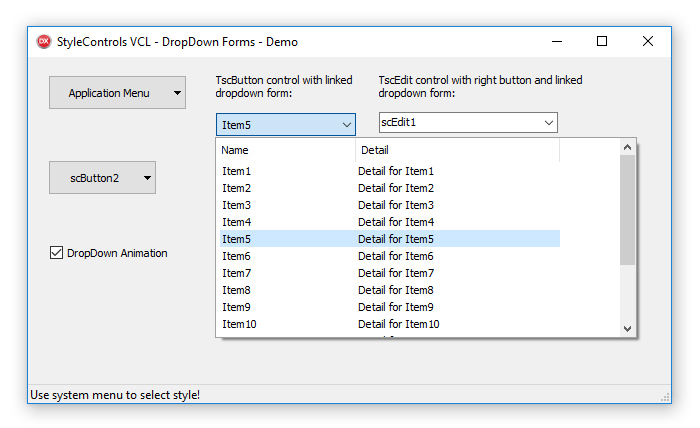 Advanced controls and other features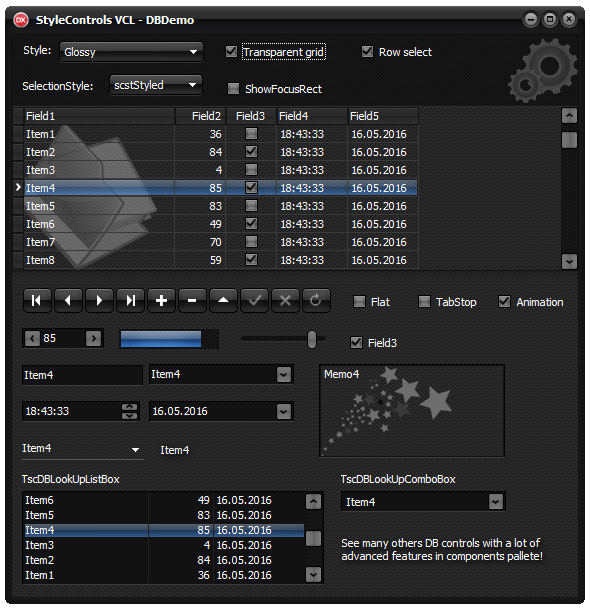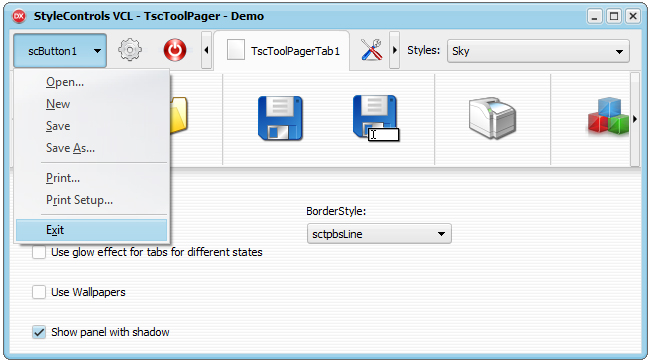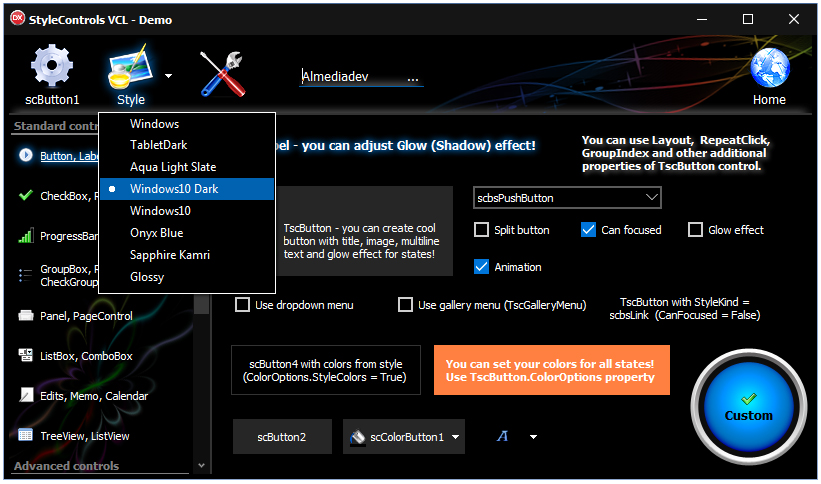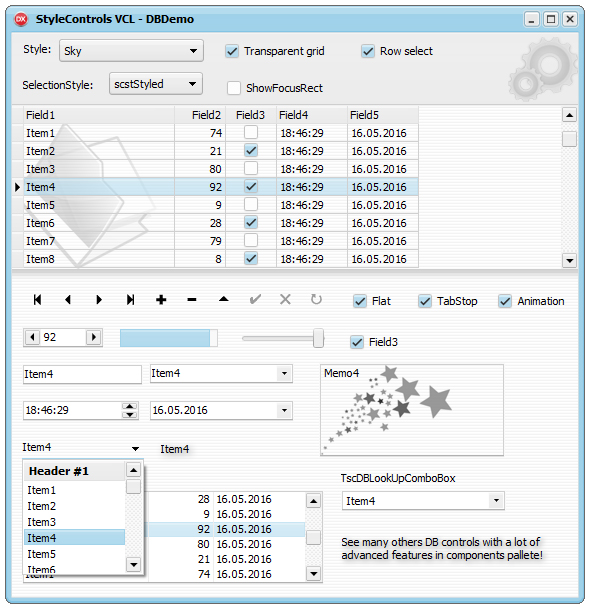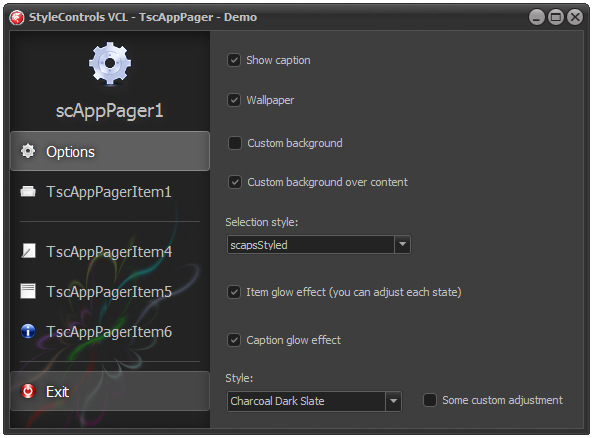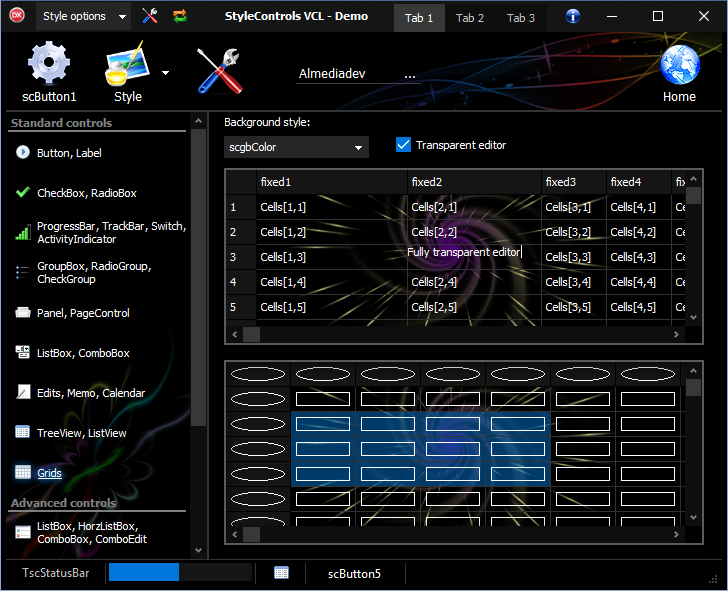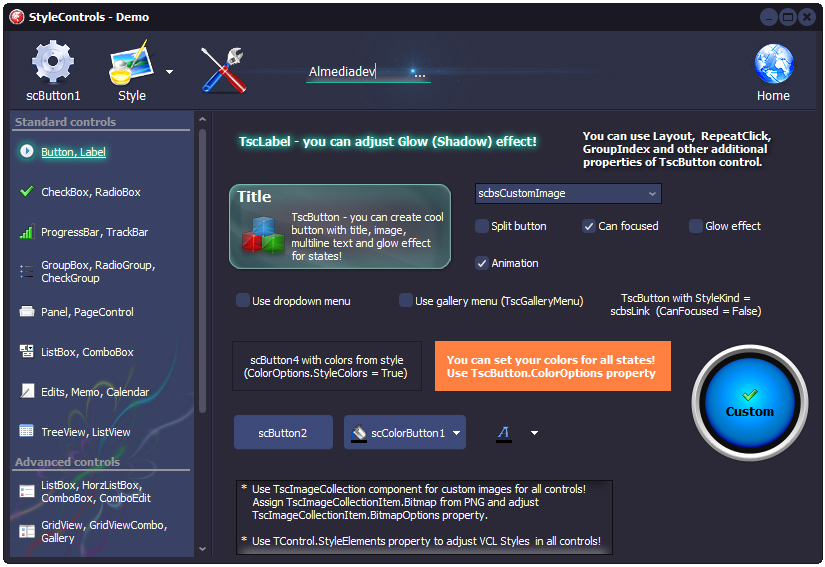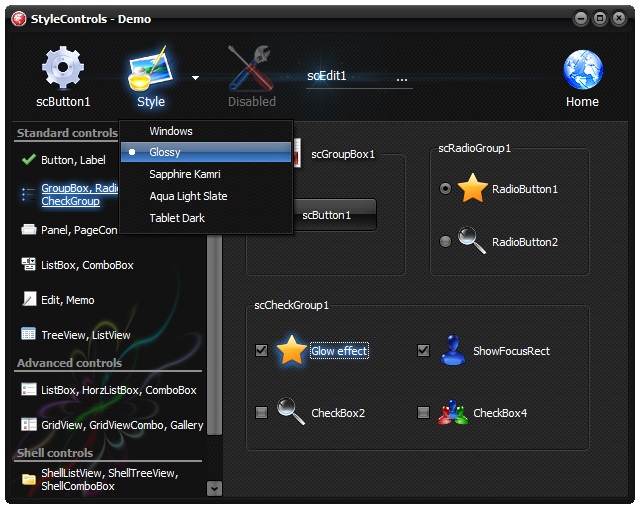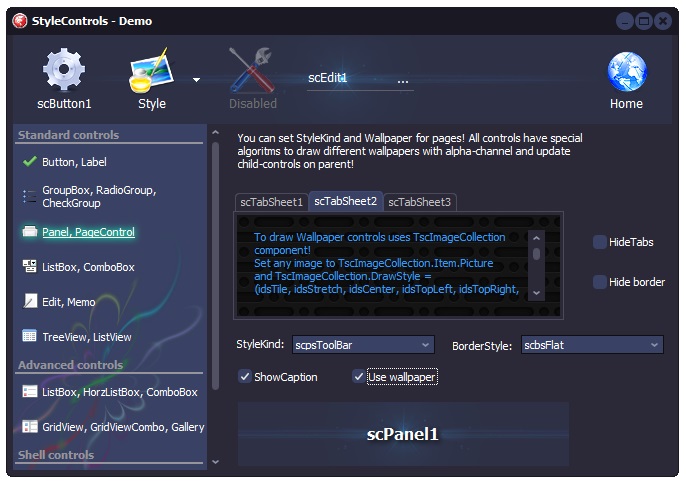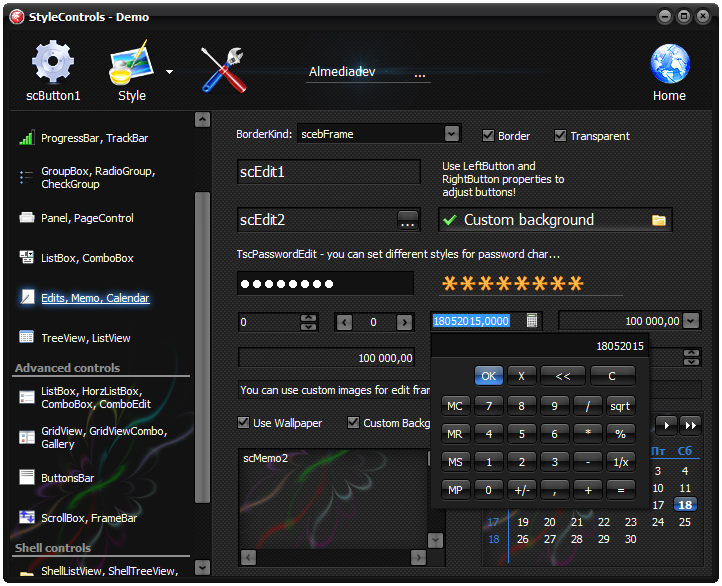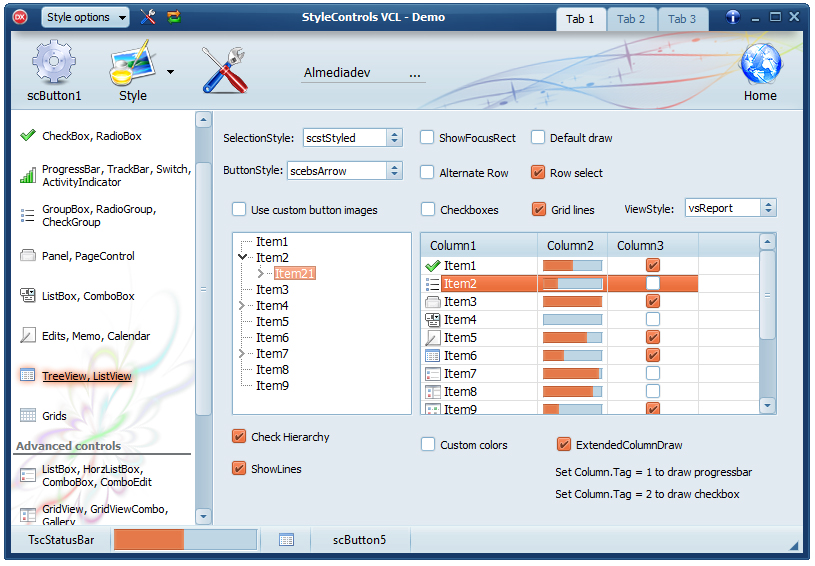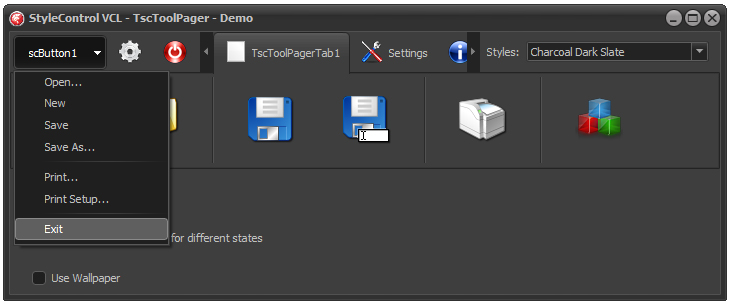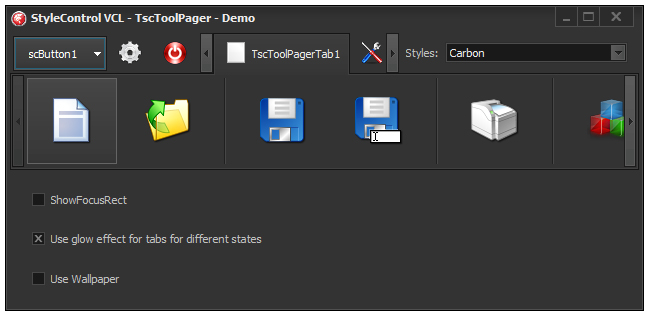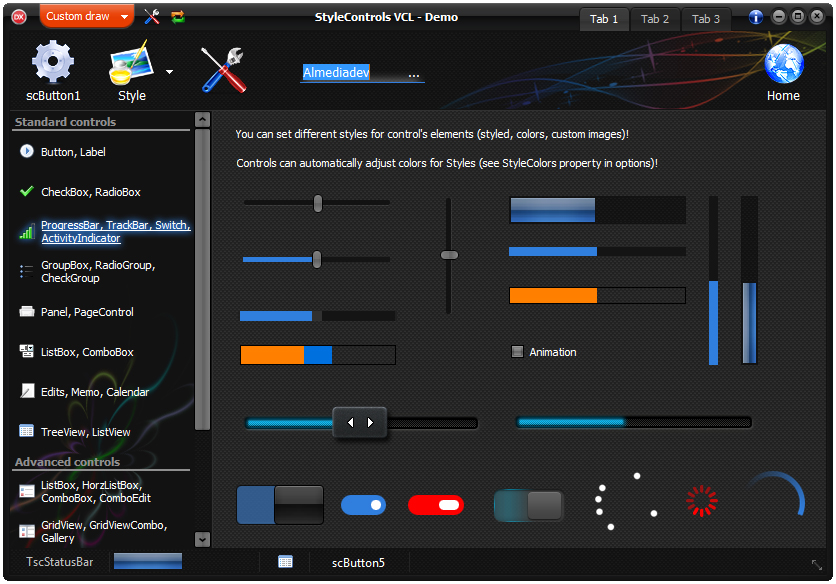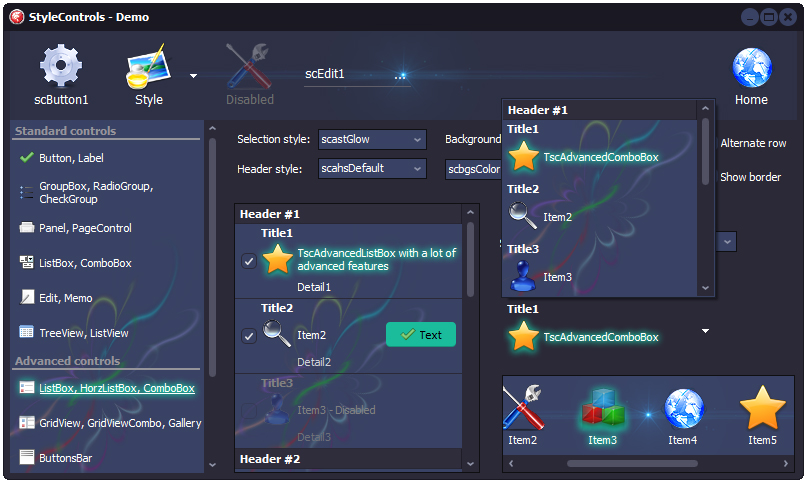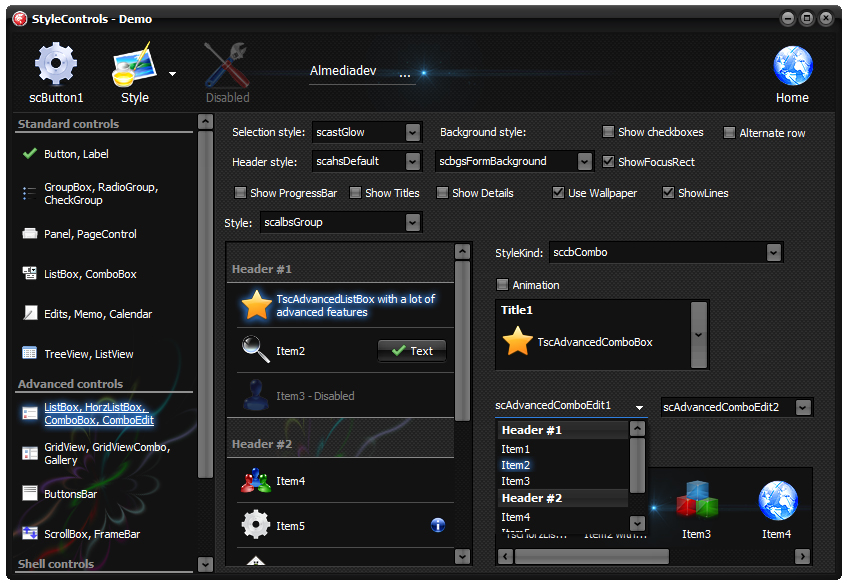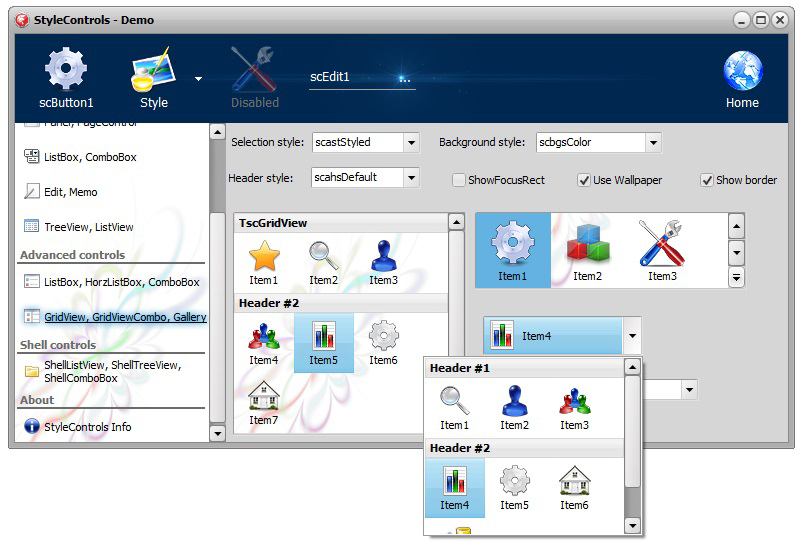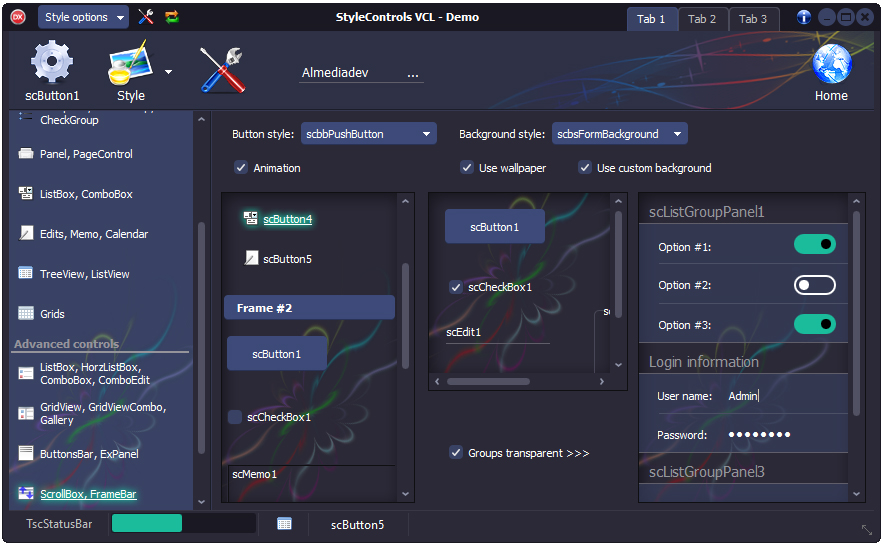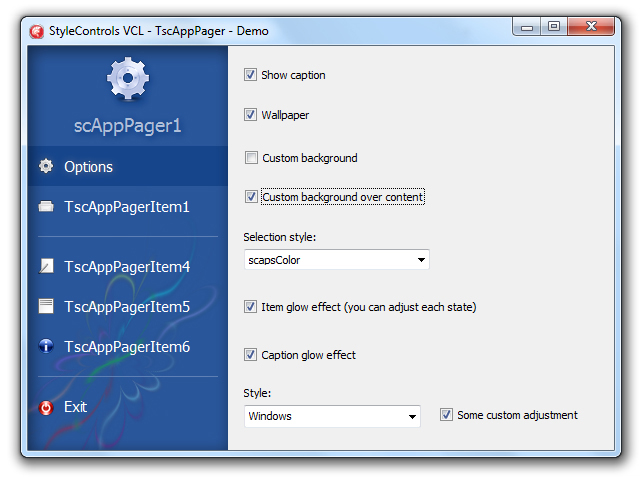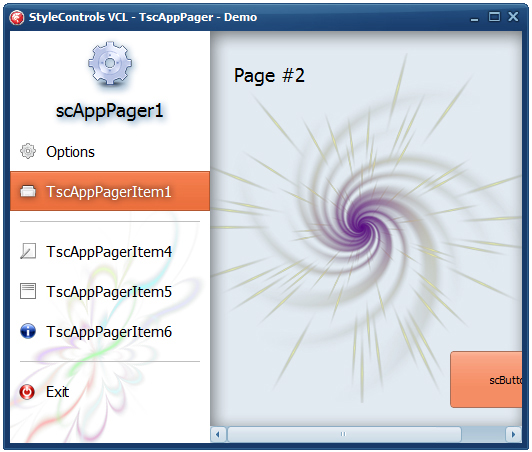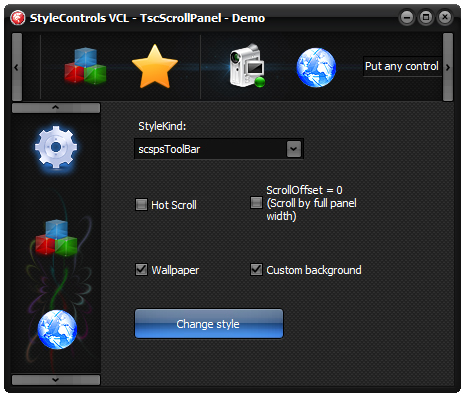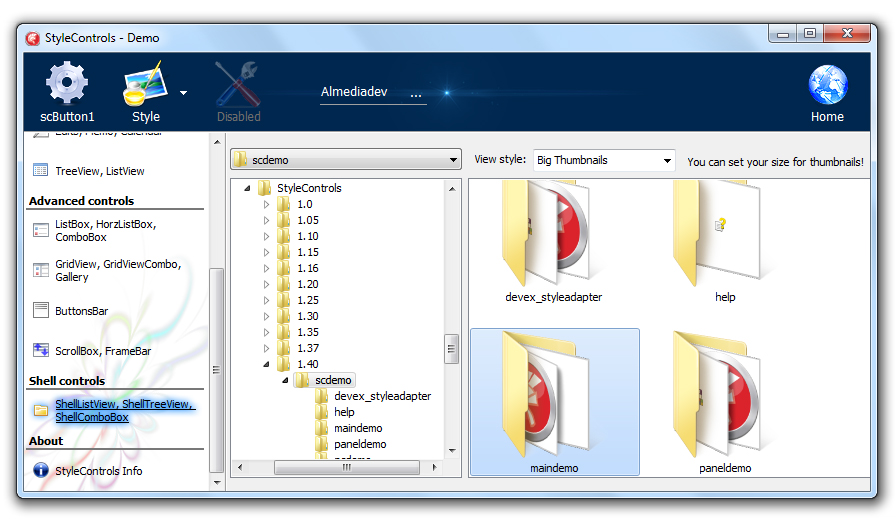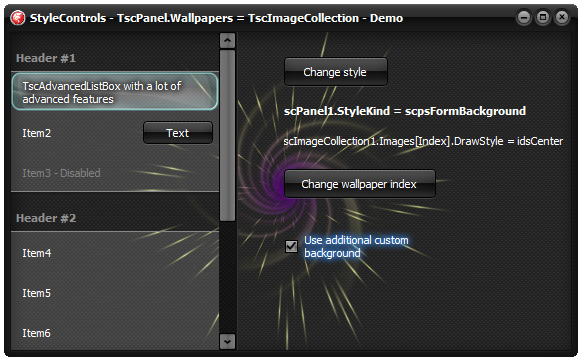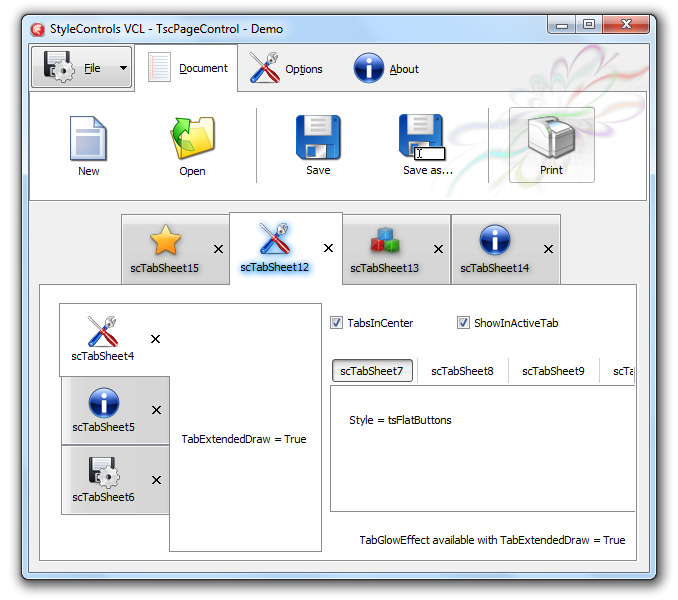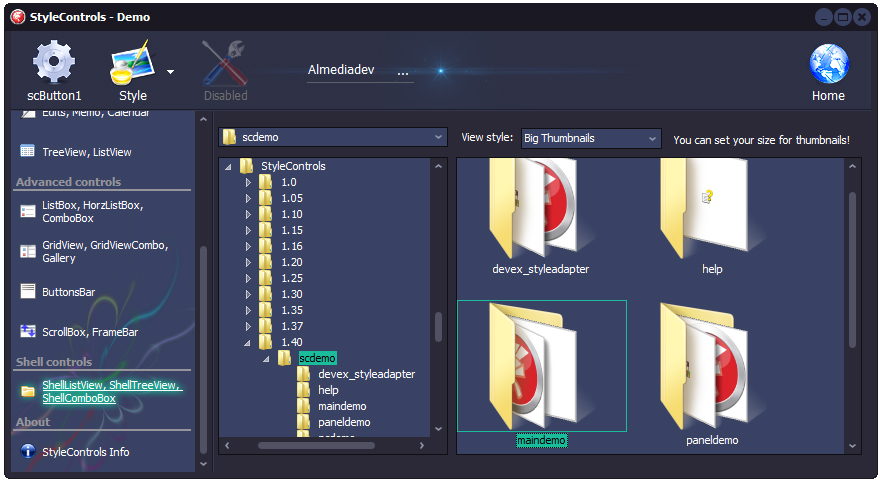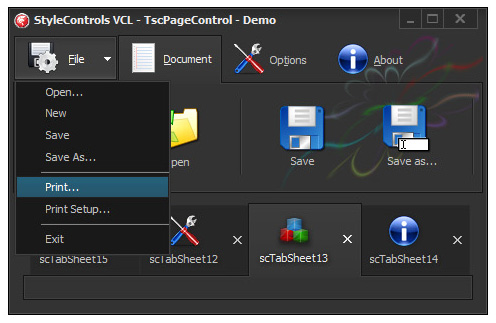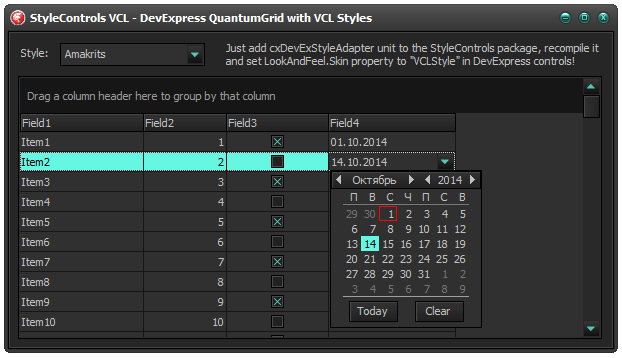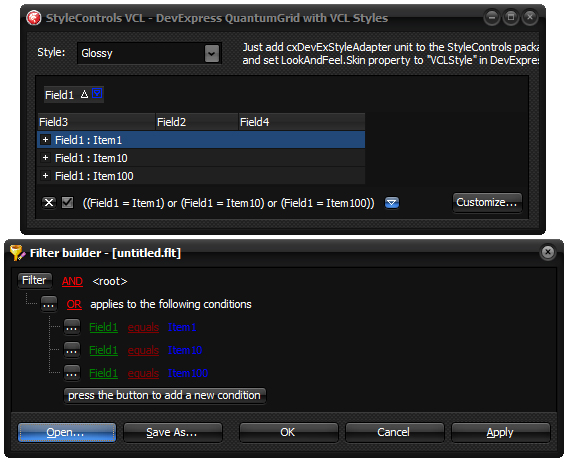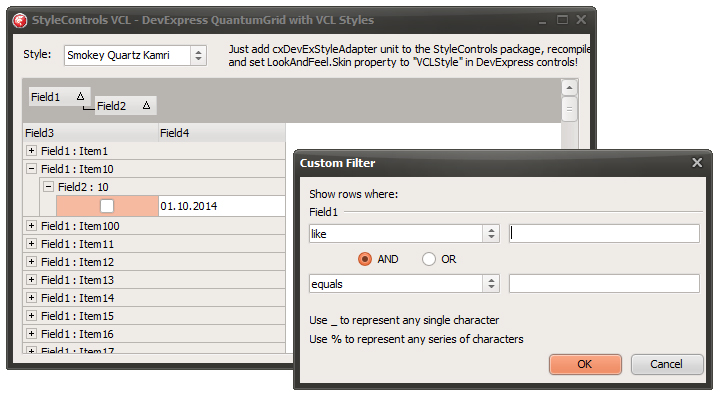 Windows 10 Screenshots